A brief introduction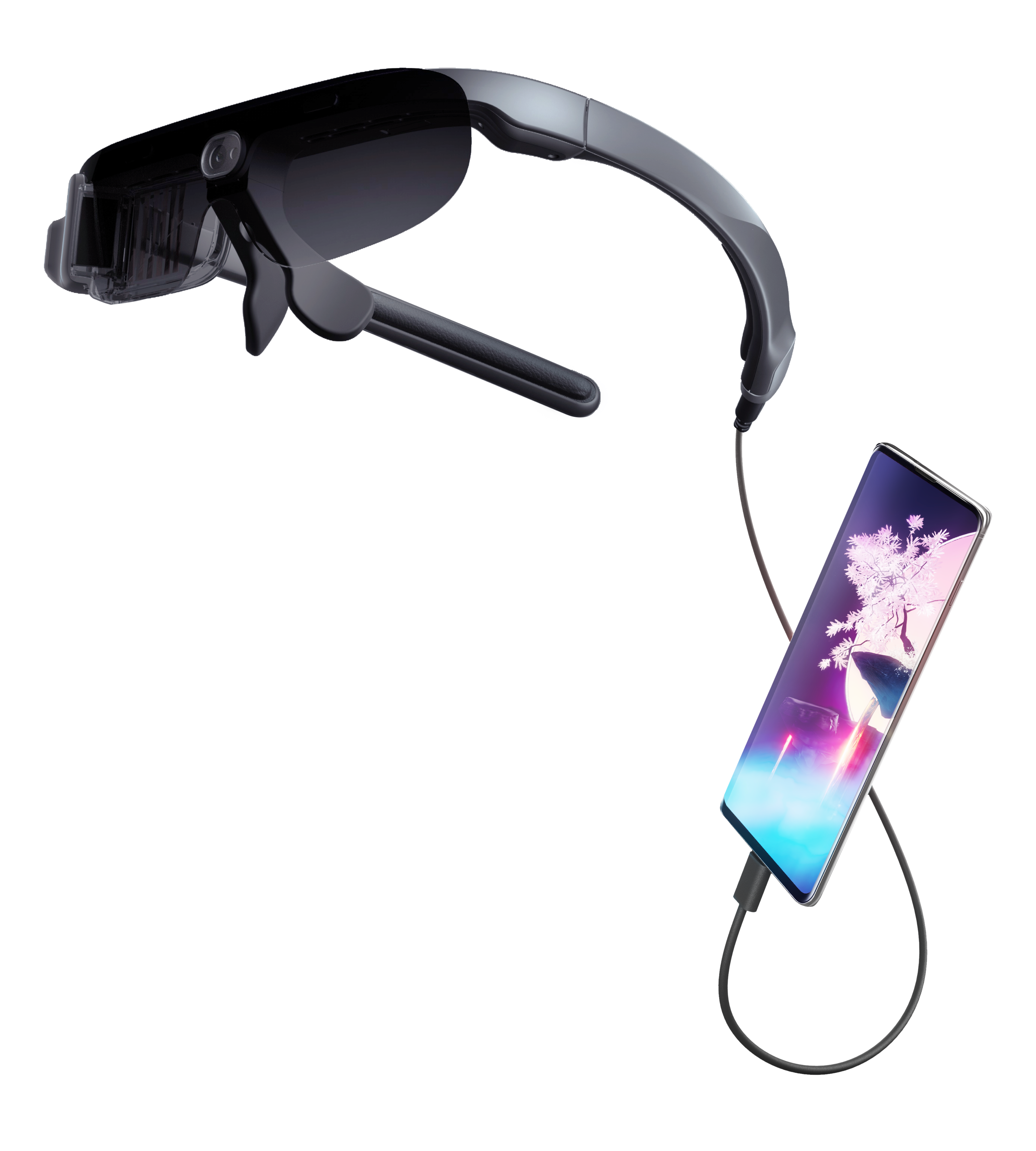 The Rokid AR Mobile Solution can be used to implement these capabilities: camera data, key events, sensor events, microphone data, offline commands and dual screen display.
Quick start guide
Please determine the functions to be implemented using the Rokid AR Mobile Solution, and then select the appropriate connection method from the following solutions:
[Using hardware capabilities of the Rokid Glass (camera data, key events, sensor events, dual screen display)
Best Practice
Appendices
If you are not familiar with the following areas of development expertise, please learn about them using the corresponding links.
UVCcamera: UVC stands for USB Video Class. This can be considered an external camera.
Usage restrictions
When Rokid Glass is used as a USB device for dual screen display, the models of mobile phones are restricted, because different mobile phone manufacturers implement the dual screen display function in different ways. Currently, only some Huawei mobile phone models with DP output are supported, including Mate10, Mate20, Mate30 and their corresponding Pro models. A supported mobile phone must meet the following requirements (you can directly perform step 3 to determine whether the mobile phone is supported):
The mobile phone has a USB Type-C port.
The mobile phone supports DP output.
The mobile phone is NOT supported if it does not meet either of these requirements:

Power supply is normal: Connect the glasses to the mobile phone with a data cable, put on the glasses and confirm screen of the glasses is on.
Display is normal: Confirm the image displayed on the glasses is normal. This image is usually a mirror of what is displayed on the mobile phone screen.